There is NO SCHOOL in North Powder School District for SPRING BREAK from March 27-31. Have a safe and wonderful break! School resumes on Monday, April 3rd.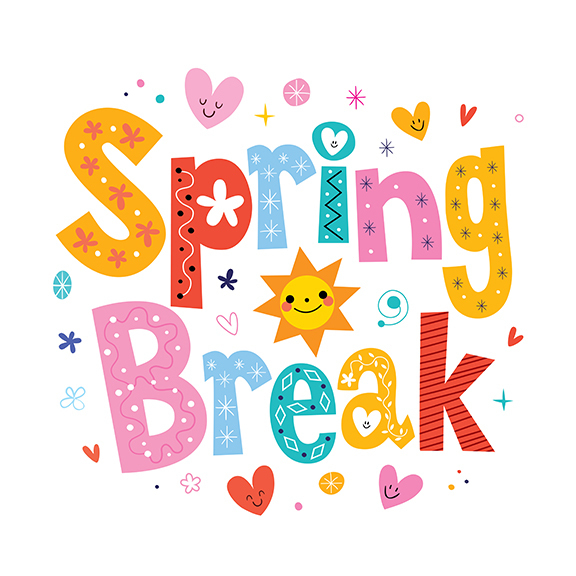 Come join in on the fun, this Thursday, March 16th at 6:00 p.m. to create your own DIY succulent planter. This is a fundraiser for the middle school home economics class. Check out the flyer, and reach out to Mrs. Street if you have any questions. This looks like fun!

There will be a track meeting for all 6-12th graders parents on Wednesday, March 15th at 6:00 p.m. This meeting will be in Mrs. Dixon's math classroom. This meeting is for parents who have students who are involved in track, or plan on being involved. Go Badgers!

Middle school track athletes have the option of joining in with the high school practice starting tomorrow, March 13th. Practice will run from 3:45 to 4:30 p.m.. This is optional only. Our plan is to have practice for all interested in middle school track, to start during seventh period on Monday, March 20th.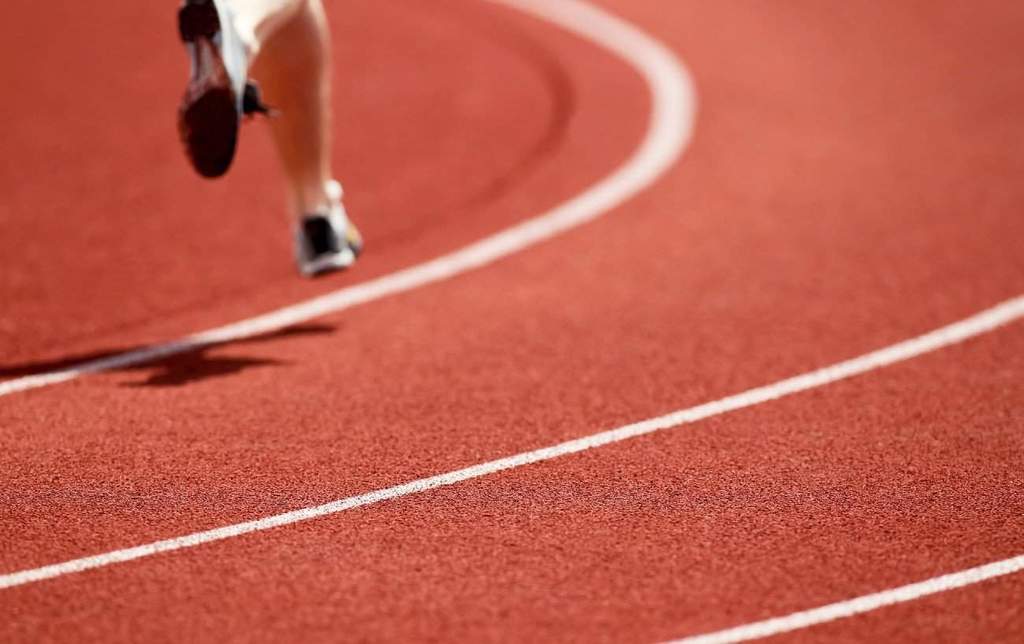 March 6 - 10 is Classified School Employees Week. North Powder School District thanks all of our classified employees working hard every day to provide safe schools, nutritious meals, student success and so much more!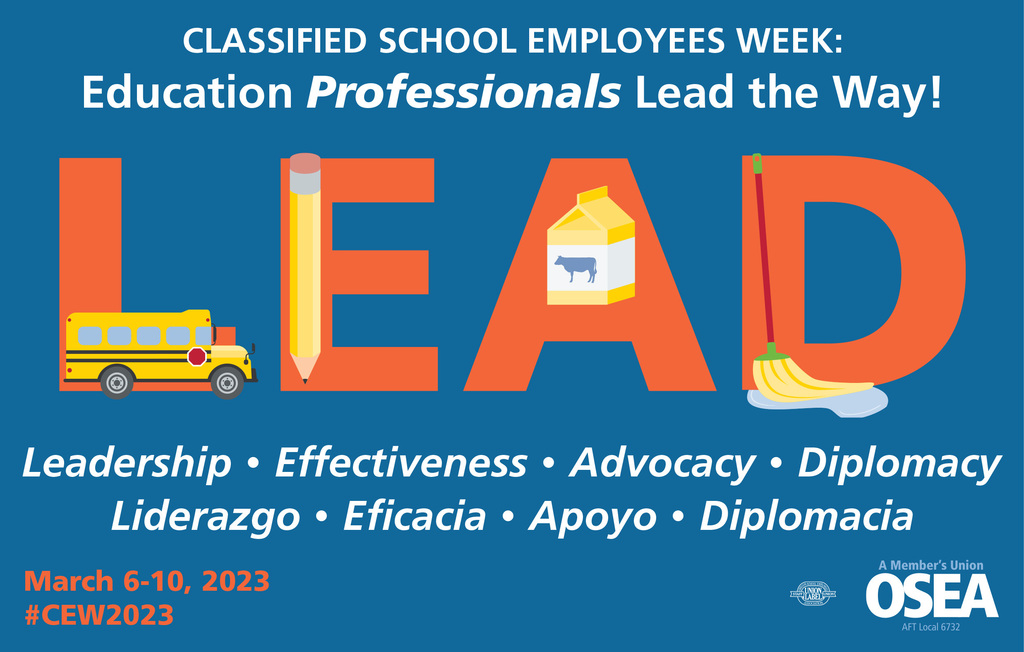 We are in need of a middle school track coach and an assistant middle school track coach. If you are interested, please contact Mr. Dunten, Mr. Dixon, or Mrs. Smith. Thank you for your consideration!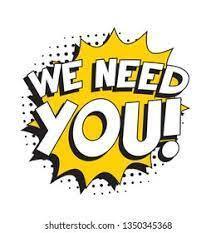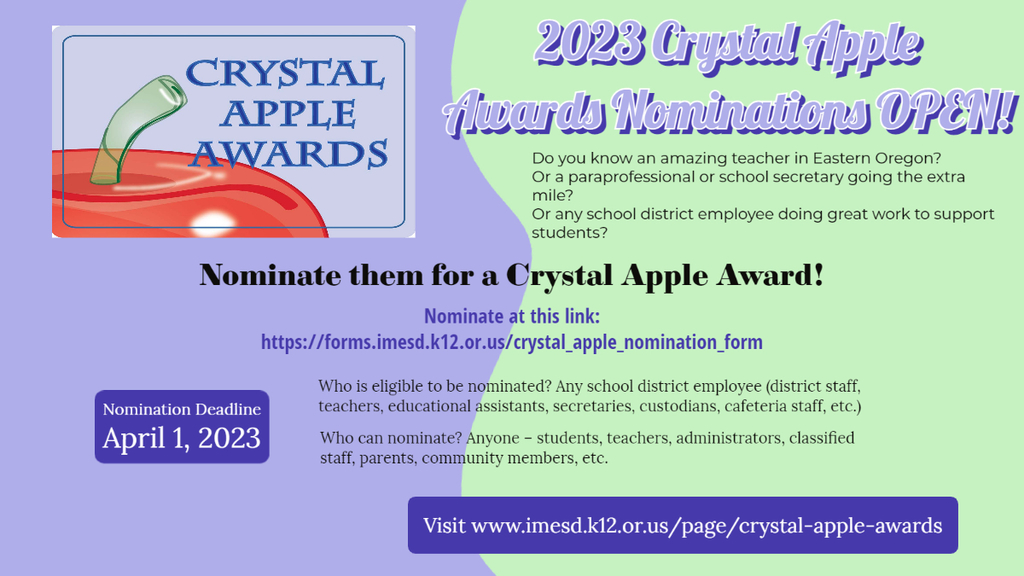 SHOW YOUR TALENT at the TALENT SHOW Talent show judges are looking for a wide variety of practiced talent whether it is related to music, sports, or drama or other talent that would be fun to watch on the MPR stage! Mark these dates in your calendar: Monday, March 13: Talent Show Tryouts during 7th period in the music room (2:30 pm) Monday, March 20: Talent Show Dress Rehearsal 7th period in the MPR (2:30 pm) Tuesday, March 21: All-school performance during 2nd period MPR (9:00-10:00 am) Tuesday, March 21: Community performance in the MPR. (6:00-7:00 pm)

Check out the Sora app. This can be downloaded and your student can log into this free app with their school credentials. They can download books or listen to audio books on Sora. Check it out!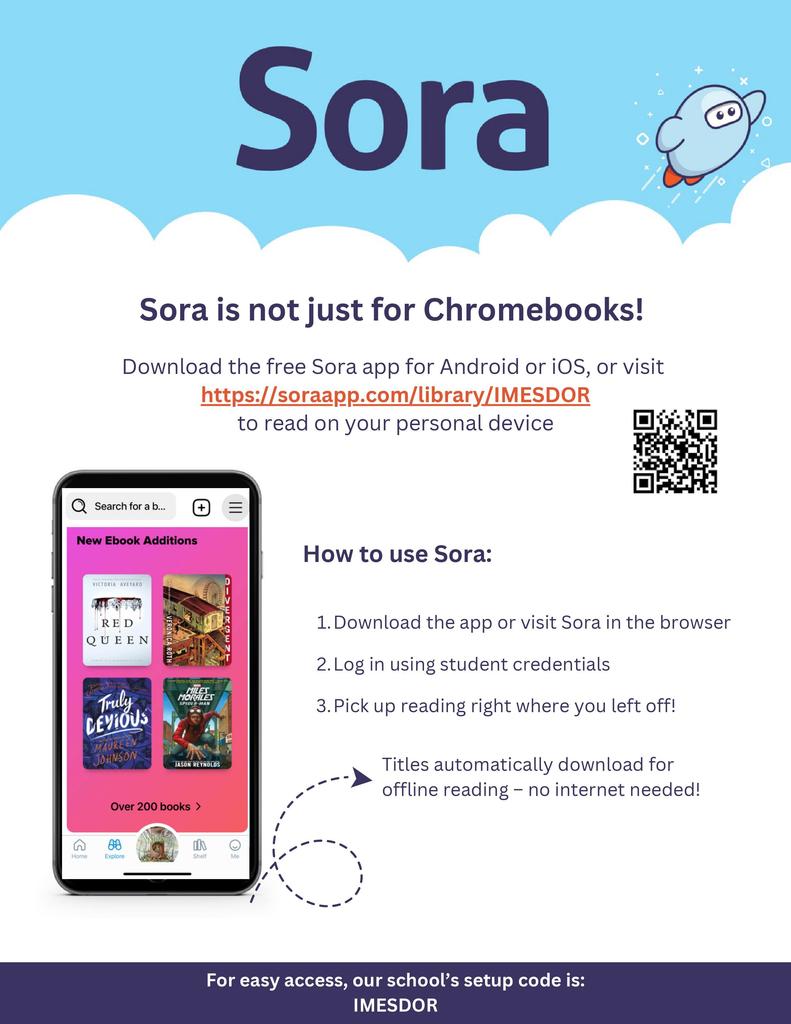 We have Friday School this Friday, March 3rd from 8:00 a.m. until 12:00 p.m. in Ms. Hamann's classroom. This is for 6-12th grade students. If your child needs extra assistance or is failing a class, please call the office to sign them up or send them in on Friday.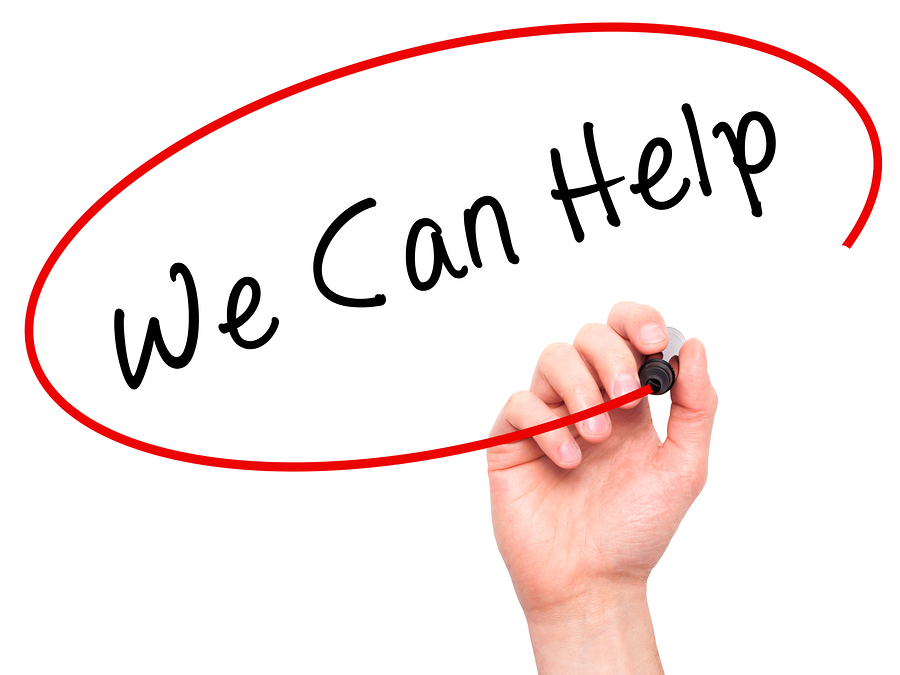 We are celebrating Read Across America Week this week. Check out the activities planned for the elementary!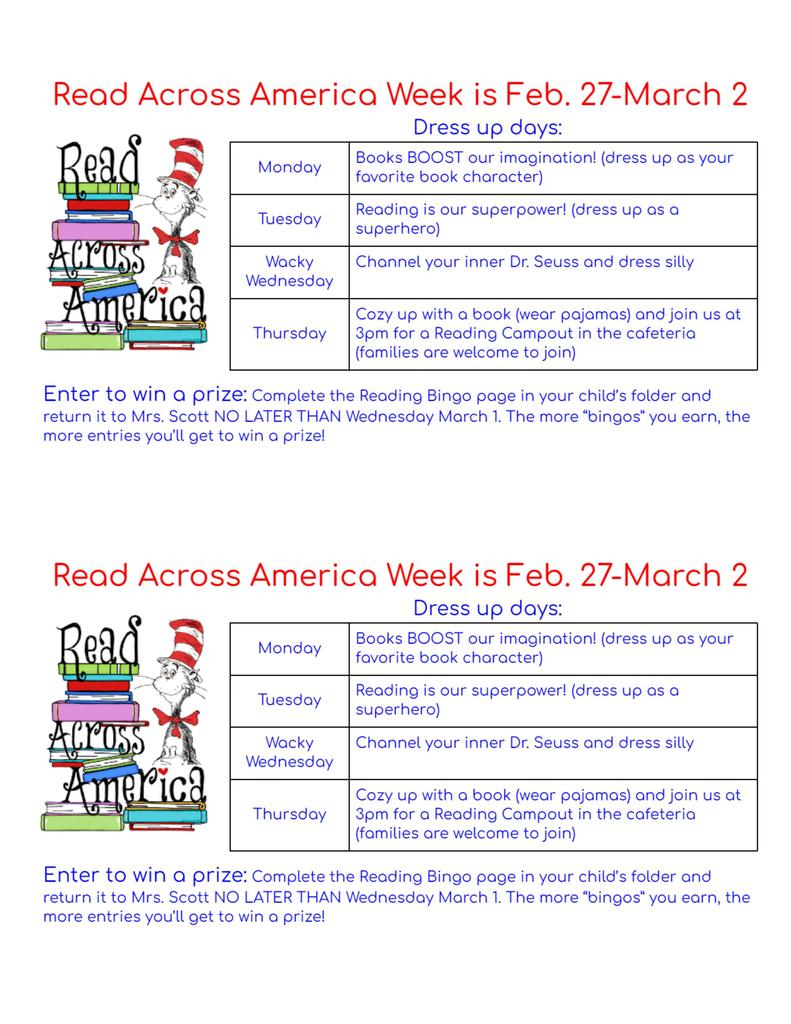 The halibut feed is scheduled for Saturday, April 22nd and tickets are on sale now. Please check out the flyer for more information. We appreciate your continued support for this awesome fundraiser!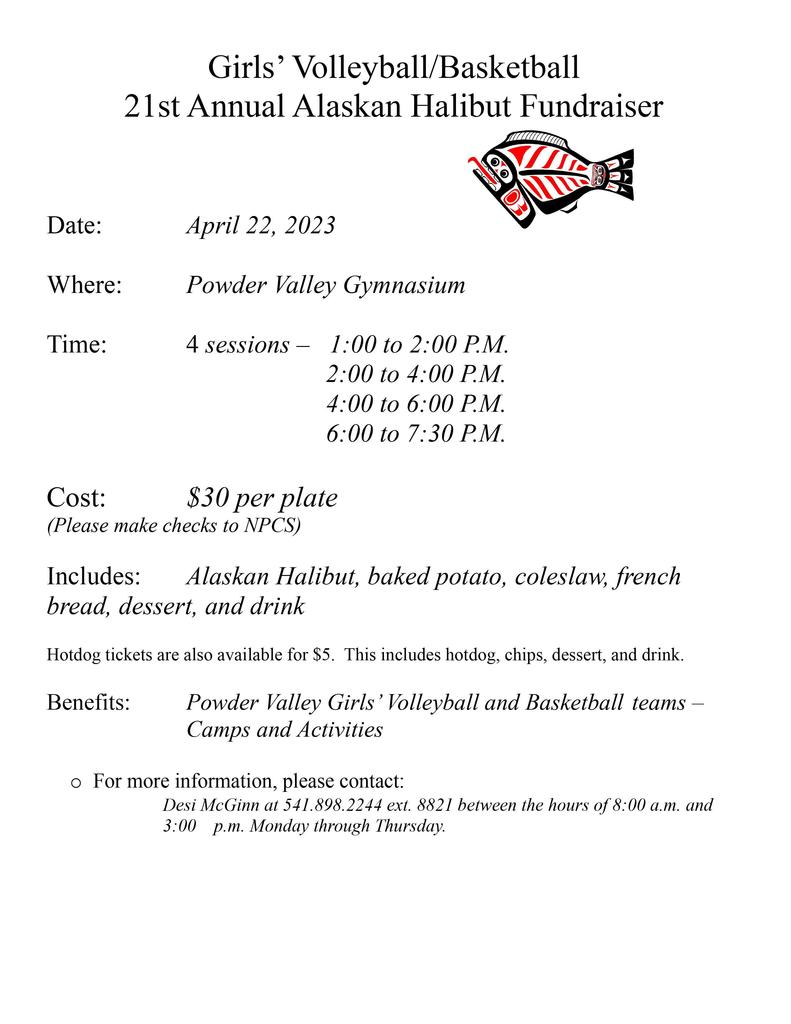 National FFA Week is February 18-25, 2023. North Powder School District celebrates all the work by teachers, students and our community to make our FFA program a success! Learn more:
https://www.ffa.org/national-ffa-week/
​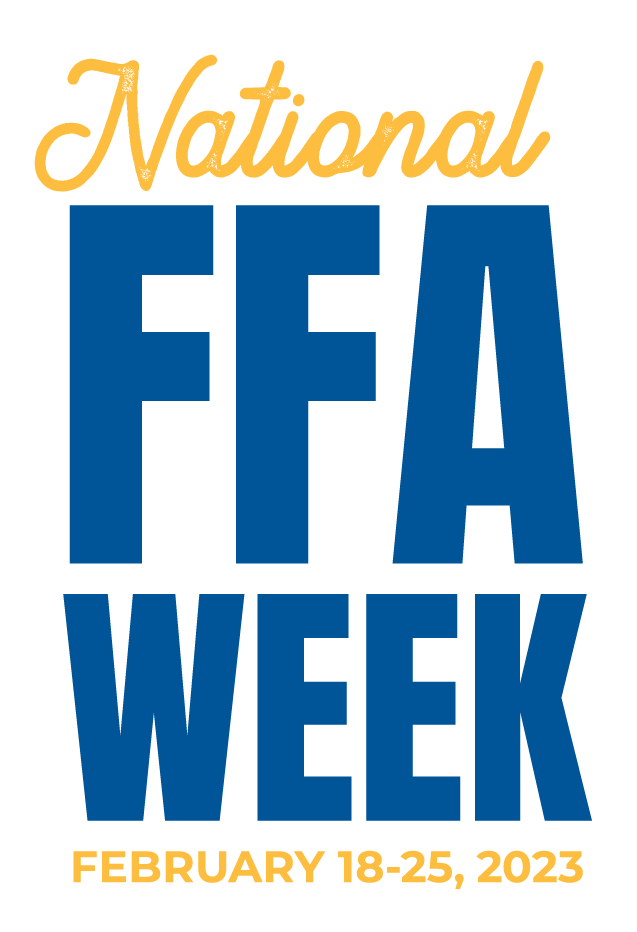 We are celebrating Read Across America week the week of February 27th. Please check out the flyer for some fun activities, and plan on joining your elementary student the last 30 minutes of the day on March 2nd.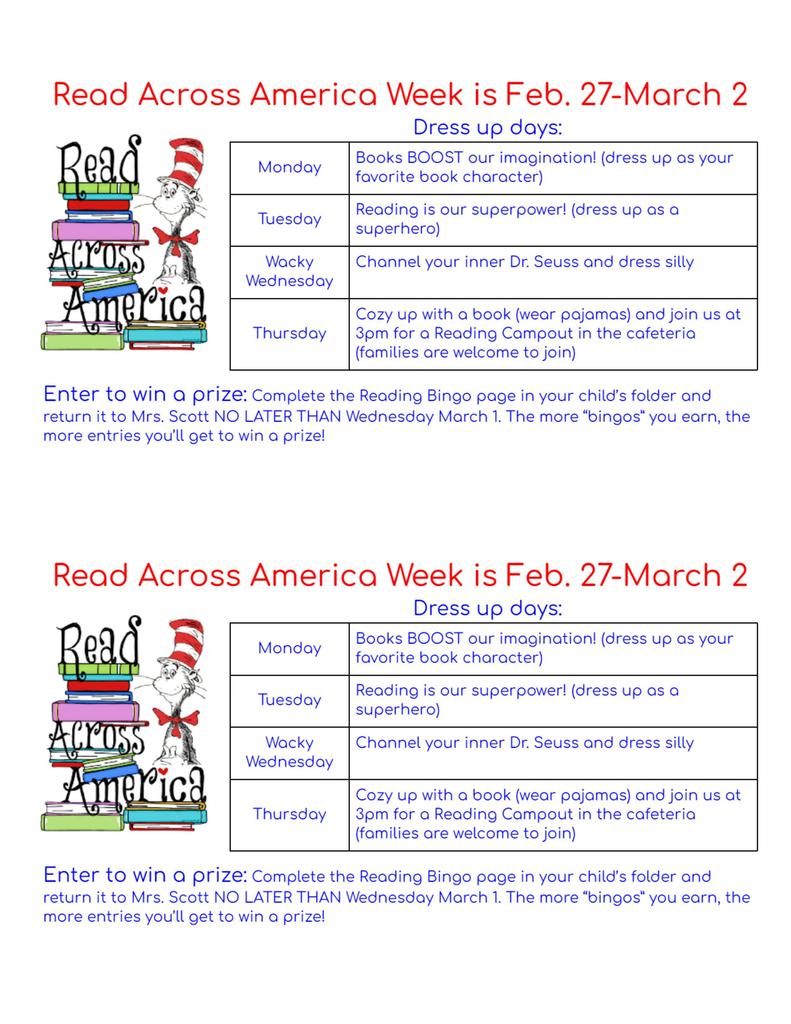 The middle school students are getting ready for the Huntington tournament this weekend. They are doing a few dress up days this week. Please share this information with your middle schooler.

We are celebrating beef month by having a tri-tip lunch tomorrow. We apologize for the short notice, but hope that you are able to join us for a delicious lunch. If you would like to join in, K-2nd grade eat lunch at 11:00, 3-5th grades at 11:20, and middle and high school students around 12:15ish. Thank you!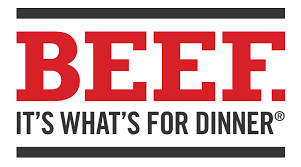 National School Counseling Week is February 6-10 and highlights the tremendous impact school counselors can have in helping students achieve school success and plan for careers. THANK YOU to the counselor in our schools for all they do for students!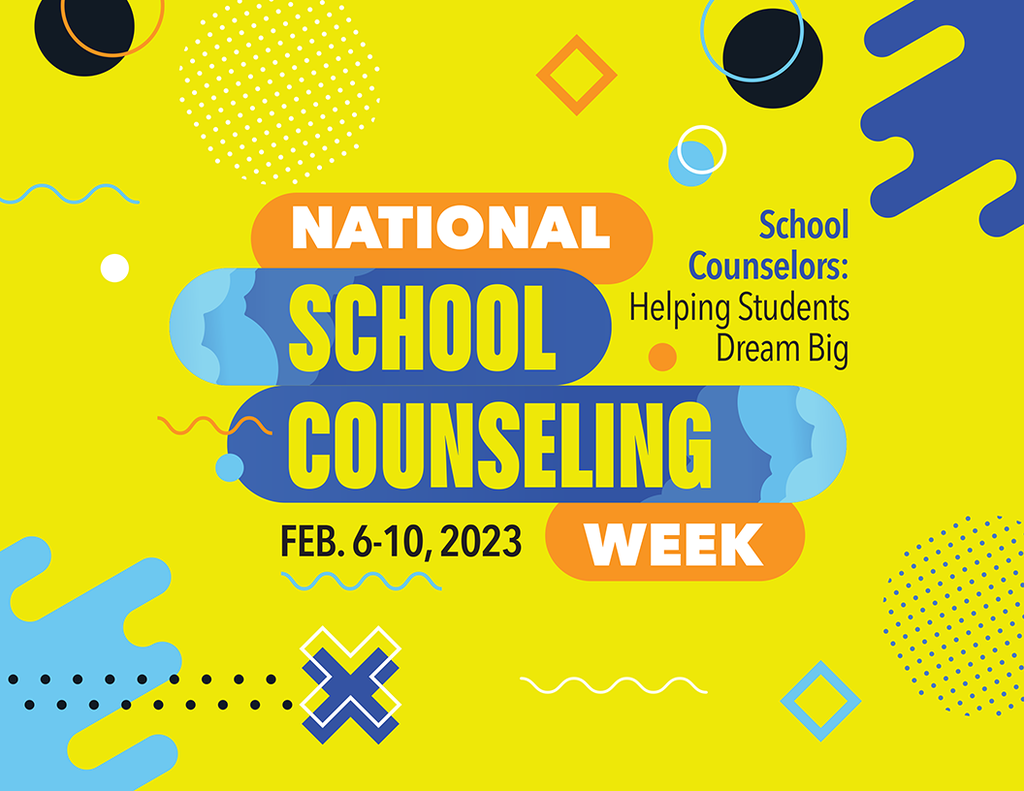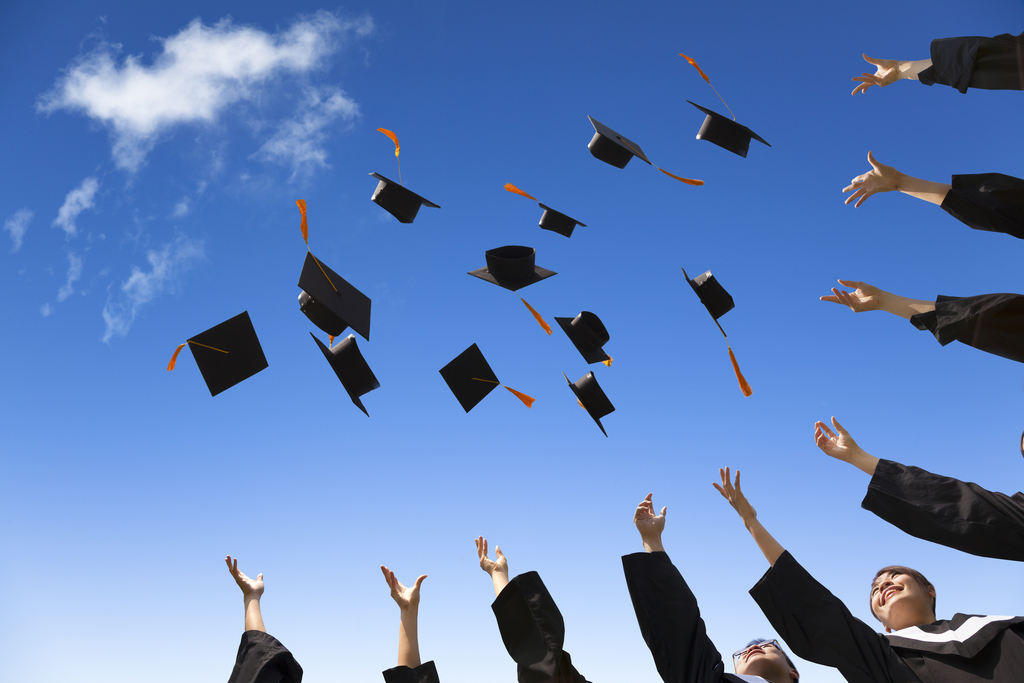 If you are interested in being on our janitorial sub list, please contact the office.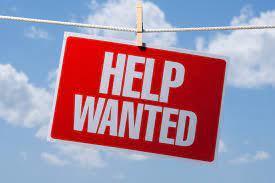 Nominations for 2024 Regional Teacher of the Year are NOW OPEN! Nominate a favorite teacher in your district at this link:
https://oregonteacheroftheyear...​
Nominations are open statewide through February 28, 2023.​ The InterMountain Regional Teacher of the Year will be eligible to be named the Oregon Teacher of the Year.